LCD Display Provider – Factory Direct, Extremely Competitive Pricing!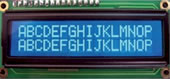 EE.E. URD Design and Manufacturing is proud to offer quality certified standard, custom, and semi-custom LCD solutions. Our corporate structure and low overhead facilitates an extremely competitive pricing schedule for our esteemed clients.
Our associated factories in Taiwan and China are staffed with the most experienced optical engineers and technicians, employing the latest advanced technology in COB, SMT, TAB, TFT, backlighting, and COG procedures, using only the best in LCD, IC, and PCB base materials.


Sophisticated auto manufacturing and research machines, auto wire bounding and SMT machine provides us shorter lead-times for our clients. As an ISO certified company, we emphasize quality control for our production lines, rapid RMA management, quality priority, environmental testing services as standard, and the best support services available.
Manufacturing Locations
Headquarters:
Taichung, Taiwan
Sales, Marketing, R&D development, QA assurance
Employees in 2007: 100
Shop Floor: 2090m2
Manufacturing Facility:
Jiang Su, China
Mass production for COB/TAB/COG/SMT, Sales, R&D development
Employees in 2008: 600
Land: 13200m2
Shop Floor: 4000m2
Branch Offices:
Milan, Italy
Taipei, Taiwan
Dongguan, China
Subic Bay, Philippines
Xiamen, China
Certifications & Awards
ISO 9001: 2000
ISO TS16949: 2002 (under preparing)
All product is RoHS complaint
Small and Medium Enterprise Award